I think black cats get a bum rap.  I personally don't believe that there's anything unlucky about any cat unless you happen to get it angry at you and at that point it really doesn't matter what color it is because they all scratch the same way.
Did you know that some cultures actually revere the black cat?  You can learn all about it at
Black Cats Crossing
.
Instead of calling black cats bad luck, I prefer to call them Happy Halloween cats.   The
love of my life
 happens to be a Happy Halloween cat named Timmie and he's crossed my path many a time with no ill after effects.
Anyway, while shopping around today I found a few really cute black cat t-shirts that I wanted to share with you because  I can't decide which one I want to buy.   Please share your opinion in the comments section and if you like, grab a black cat t-shirt for yourself too.
Although they are perfect garb for Halloween I see no reason to save them for October.  I think you can wear these
cute t-shirts
 all year long and once I decide, that's exactly what I plan to do!
Until next time,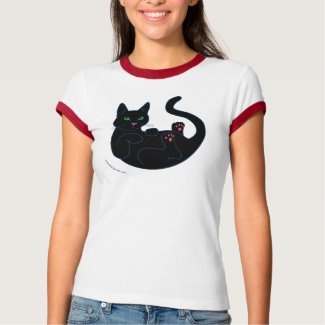 Black Pussy Cat by LaesieWorks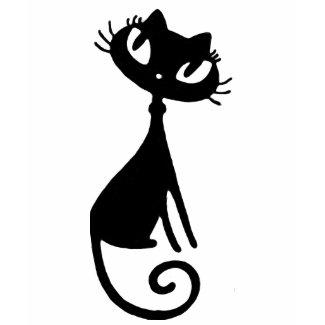 Black Kitty Babe Camisole
by dar9ely
Black Cat Silhouette T-Shirt
by annaleeblysse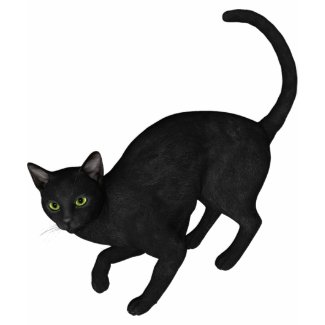 black cat
by Ceyzpurplestang